Deloitte ITS Event
Technology And Disruption Keynote Speaker
---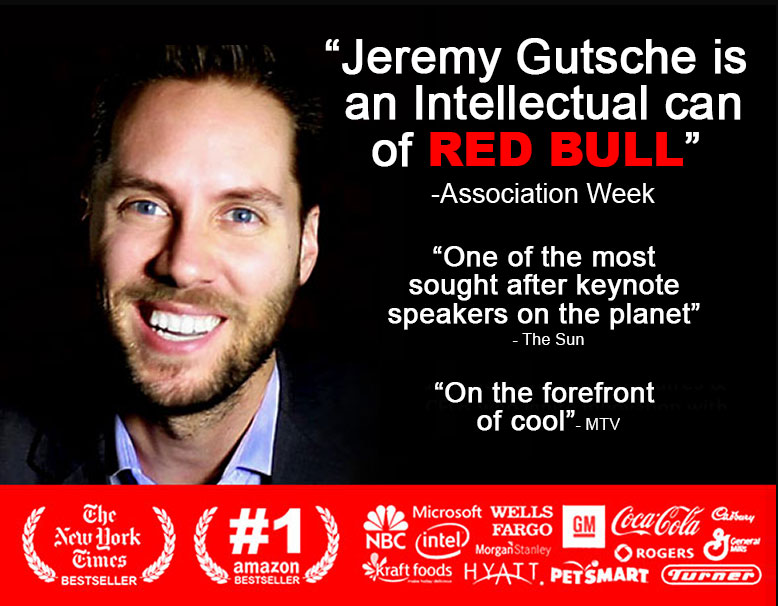 Jeremy Gutsche delivered the technology and disruption keynote at Deloitte ITS Event in Chicago on June 15, 2017.
Trend Hunter founder, CEO and innovation expert, Jeremy Gutsche is delivering his Technology and Disruption Innovation Keynote at the 2017 Deloitte ITS Event. Focusing on the ever-evolving tech world, Jeremy will be referencing real-world case studies, custom research and proven frameworks of operation to drive innovation through strategic disruption. Leading his audience through the Six Patterns of Opportunity and Trend Hunter's 18 Megatrend framework, both taken from his New York Times bestselling book, 'Better and Faster: the Proven Path to Unstoppable Ideas,' Jeremy has the ability to inspire and drive substantial change.

Jeremy's keynote will help shed some insight on how individuals can overcome the common barriers that hinder creative thinking and prevent long-term success. Through a better understanding of the tech world, Jeremy's keynote is informed, backed up by custom data and offers a trajectory outline to where the industry is headed. Attendees will leave this keynote, better equipped to overcome neurological traps that hinder and block creative thinking, as well as new and improved strategies that can be implemented in their day to day work.