2014 International Business Convention
Real Estate, Finance, Associations, Retail Keynote Speaker
---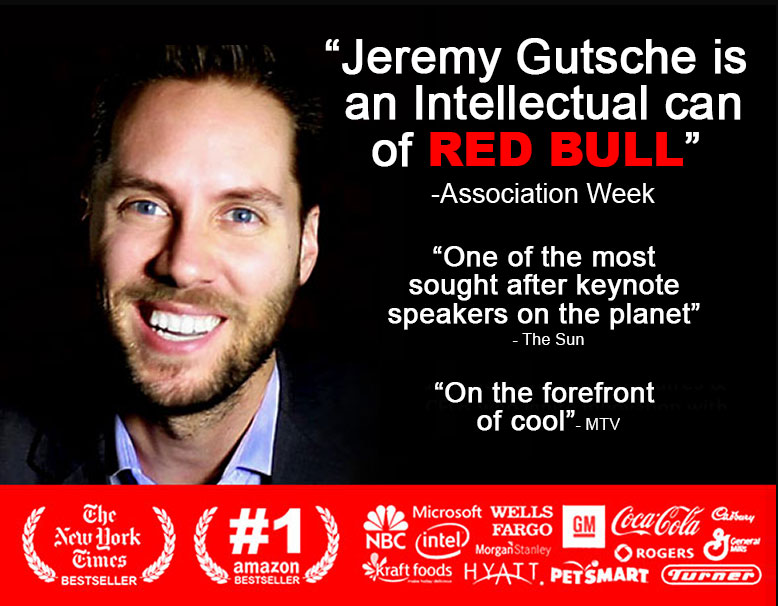 Jeremy Gutsche delivered the real estate, finance, associations, retail keynote at 2014 International Business Convention in Los Angeles on March 25, 2014.
Jeremy Gutsche's Real Estate Innovation Keynote is backed by custom data from cutting-edge ideas from a variety of industry. This interdisciplinary approach to presentation and his energetic attitude is what makes Gutsche a phenomenal speaker.

As the CEO of the world's number one trend-spotting platform, TrendHunter.com, he harnesses his expertise as a business entrepreneur to deliver an inspiring talk on real estate and retail, with a focus on understanding consumer demographics and interoffice dynamics. In addition, the Real Estate Innovation Keynote features a finance portion that is informed by Gutsche's experience at Capital One. Diving even deeper, Jeremy addresses the everyday neurological traps that hinder innovative thinking, causing professionals to be repetitive, complacent and protective with their plans, rather than curious and willing to destroy. His inspiring talk helps the audience to seek out overlooked opportunities, think creatively and ultimately reach their full potential.