Future-Tech Forum 2020
Tech Keynote Speaker
---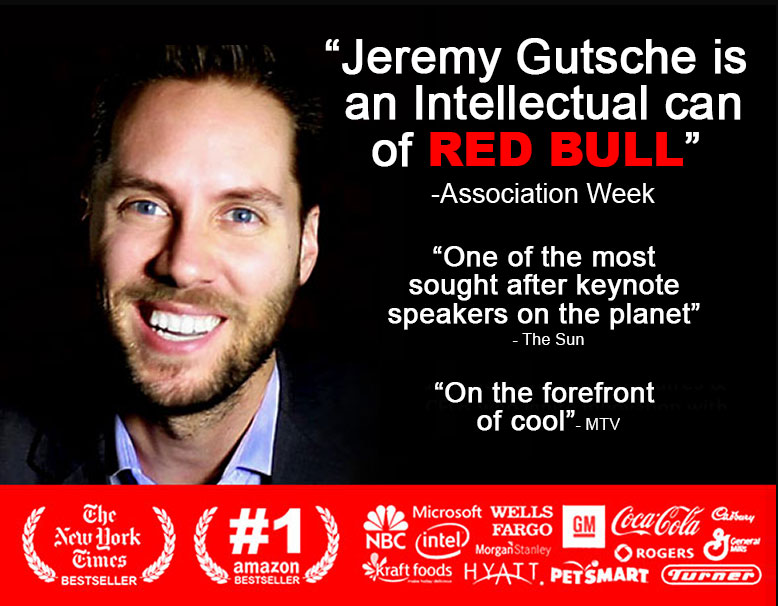 Jeremy Gutsche delivered the tech keynote at Future-Tech Forum 2020 in Kiev on April 23, 2020.
Jeremy Gutsche will deliver his tech keynote in Kiev in April 2020. As the founder and CEO of the world's #1 trend firm, Jeremy knows a thing or two about how to make innovation happen. In this keynote, Jeremy will paint a picture of the future for all attendees, breaking down emerging trends with trusted Trend Hunter frameworks to reveal the patterns that shape consumer preferences today. By the end of this keynote, all attendees will be thinking like innovators, fully prepared to pursue their next big idea with confidence.

Touching on both his business and entrepreneurial experiences, this keynote will reference real-world case studies to showcase how innovation actually happens. It will also present methodologies from Jeremy's New York Times bestselling book, "Better & Faster" as well as frameworks from his new book duo, "Create the Future + The Innovation Handbook." This keynote works to stock any innovators tool kit so they can find better ideas, faster, and feel prepared for 2020 and beyond.