Etisalat Group Annual Board of Directors Meetings
Telecommunication Keynote Speaker
---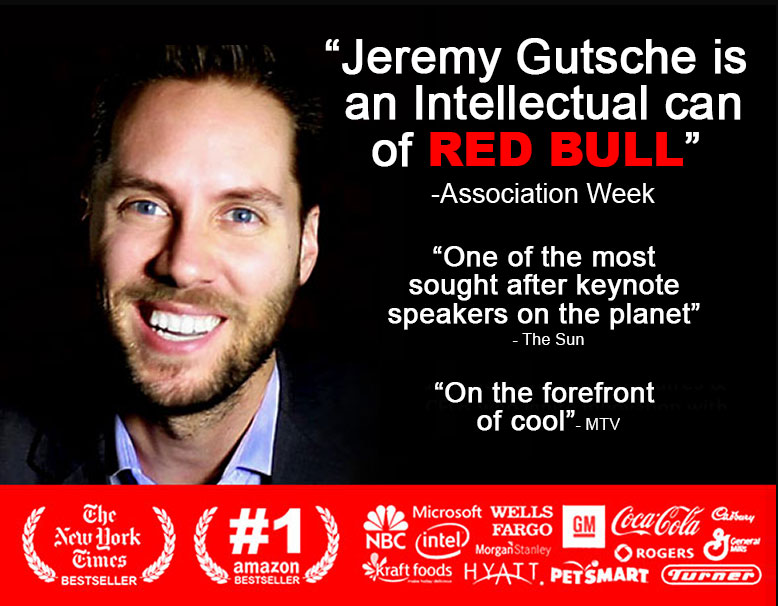 Jeremy Gutsche delivered the telecommunication keynote at Etisalat Group Annual Board of Directors Meetings in Abu Dhabi on October 22, 2019.
Jeremy Gutsche will deliver his telecommunications keynote at the Etisalat Group Annual Board of Directors Meeting In Abu Dhabi in October 2019. Known as one of the world's most engaging speakers, CEO of TrendHunter.com Jeremy Gutsche will be providing key insights to the Etisalat Group board of directors in October 2019 in Abu Dhabi. Drawing inspiration from his New York Times bestselling book "Better & Faster: The Proven Path to Unstoppable Ideas" Jeremy has crafted key takeaways for all attendees to focus on innovation in order to improve their competitive advantage.

Jeremy harnesses his broad business and entrepreneurial experiences to provide attendees with valuable insights on how to foster innovation and access untapped opportunities. Referencing contemporary case studies, as well as Trend Hunter's 18 mega-trend framework and 6 Patterns of Opportunity, Jeremy gives attendees ample inspiration to uncover their next big idea.