Opportunity in a Time of Change
Advisory Services Keynote Speaker
---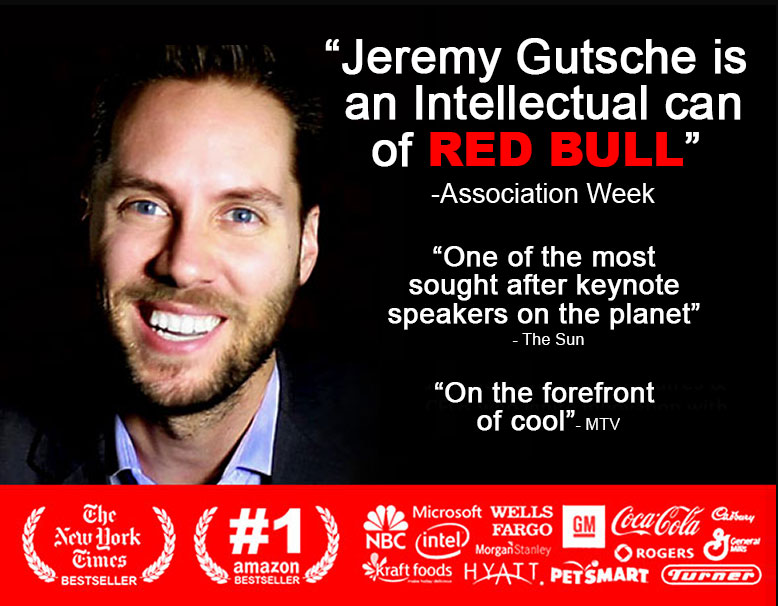 Jeremy Gutsche delivered the advisory services keynote at Opportunity in a Time of Change in Toronto on November 25, 2019.
Jeremy Gutsche is scheduled to deliver the advisory services keynote at the Opportunity in a Time of Change event in Toronto on November 25th, 2019. Founder and CEO of Trendhunter.com, Jeremy Gutsche, presents his 2019 advisory services keynote in Toronto. A trend and business expert with experience across multiple industries, Jeremy speaks on the key patterns of opportunity, empowering audience members to unlock untapped areas of growth. Harnessing broad experiences from his entrepreneurial background, as well as custom data from Trend Hunter, Jeremy provides attendees with incredibly valuable insights on how to foster innovation and address various industry concerns.

This keynote is packed with custom data, highlighting key themes presented in Jeremy's New York Times bestselling book, "Better & Faster: The Proven Path to Unstoppable Ideas" as well as Trend Hunter's 18 mega-trend network and 6 Patterns of Opportunity. Speaking on how to avoid the common neurological traps that hinder the innovation process, Jeremy helps individuals and organizations alike feel equipped to face new challenges, tackle untapped opportunities, and create innovative solutions for client needs.