Petsmart Merchandising Offsite
Retail Innovation Keynote Speaker
---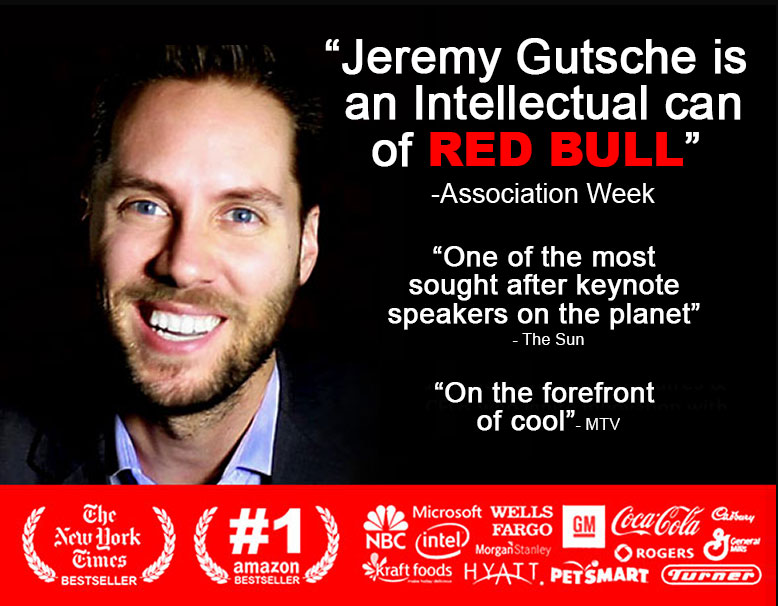 Jeremy Gutsche delivered the retail innovation keynote at Petsmart Merchandising Offsite in Pheonix on February 19, 2014.
Business and innovation expert Jeremy Gutsche presents his 2014 Retail Innovation Keynote to inspire and engage attendees of the Petsmart Merchandising Offsite event. Gutsche's cutting-edge insight and advanced knowledge of the latest trends is a catalyst for independent ideation. Inspired by his bestselling book 'Exploiting Chaos,' Gutsche attempts to shed light into the ever-evolving landscape of the retail industry — from understanding the customer and better targeting them to innovative product lines and presenting them in a design-forward manner.

During his talk, Gutsche reveals useful strategies that encourage people to adopt curious and insatiable instincts, as well as avoid common neurological traps that hinder creativity. As the CEO of TrendHuter.com––the world's #1 trend platform––Jeremy is equipped with knowledge that is broad and backed up by custom research. As a result, his Retail Innovation Keynote is really valuable with regards to staying relevant within the scope of the industry.